---
Our Services
We are a design install company with the ability to professionally take your project from start to completion!
Design Service: Free site visit * Scaled site plans * 3D Sketchup models of hardscape projects * Photo realistic images of proposed projects.
Hardscape install service: Walkways * Patios * Retaining walls * Steps * Driveways * Shoreline erosion walls.
Softscape install service: Trees * Shrubs * Perennials * Sod and Seeded lawns * Pruning of trees and shrubs.
Property Maintenance: Spring and Fall cleanup * Lawn mowing * Snow removal * Mulching * Pressure washing * Tree removal * Installation and Removal of Docks.
Excavating: Lawn grading * Lot clearing
Bulk Sale: Mulch * Topsoil * River rock * Firewood * Stone Boulders * Mushroom compost
Certified Tree Care Arborist: Tree Removal * Lot Clearing * Stump Grinding * Pruning of trees and shrubs * Storm Damage Cleanup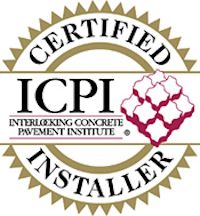 I.S.A. CERTIFIED ARBORIST AND TREE WORKER - EHAP CERTIFIED - LTE #990
MHIC #90255
---